Rare and mesmerizing terrains in central Nepal
Nepal is mostly a mountainous country that lies to the south of the Himalayas. Because of the extreme geography of Nepal, that ranges from 70m at Kechana Kawal to 8,848m at Mount. Everest, Nepal, has captured the interests of trekkers, thrill-seekers, and nature lovers.
The Himalayas are also the sources of various folklores and mythology. Hindus believe that God Shiva resides in the Himalayas. Similarly, there are stories of Yeti that roam in the harsh mountains.
Due to the huge variation in length, breadth, and height of the mountain ranges, the Himalayas hide some of the most spectacular places on earth.
If you want to see some of the most mesmerizing terrains in Nepal, here are some of the most attractive places that you must visit.


Khopra Danda
Khopra Danda lies in the Annapurna region, and this viewpoint provides spectacular views of Mt. Dhaulagiri, Nilgiri, Annapurna, Tukuche Peak, and Dhampus peak. In addition, from here, you can see the stunning views of the Kali Gandaki River valleys.
Khopra Danda is a recent trek opened by Mahabir Poon - a Nepali scientist, social entrepreneur, and activist. Many trekkers take the Khopra Danda trek as an alternative to the more popular Poon Hill trek.
As an alternative to the Poonhill trek, the Khopra trek is the best place to avoid crowds. If you decide to trek to Khopra Danda, you will also enjoy the views of the holy Khayer Lake, Narchyang and Ghandruk villages, and Tatopani.
Langtang region
Langtang is about fifty kilometers from the capital, Kathmandu. Langtang region is known for its national park - Langtang national park. In fact, Langtang national park is Nepal's first Himalayan national park, established in 1976 AD. Since the altitude of this national park ranges a lot, you can expect to find subtropical to alpine climates within the park. This also means you can get views of diverse flora and fauna. Popular wildlife you can find include the red panda, Himalayan black bear, tahr, Himalayan snow leopard, and more than 250 species of birds.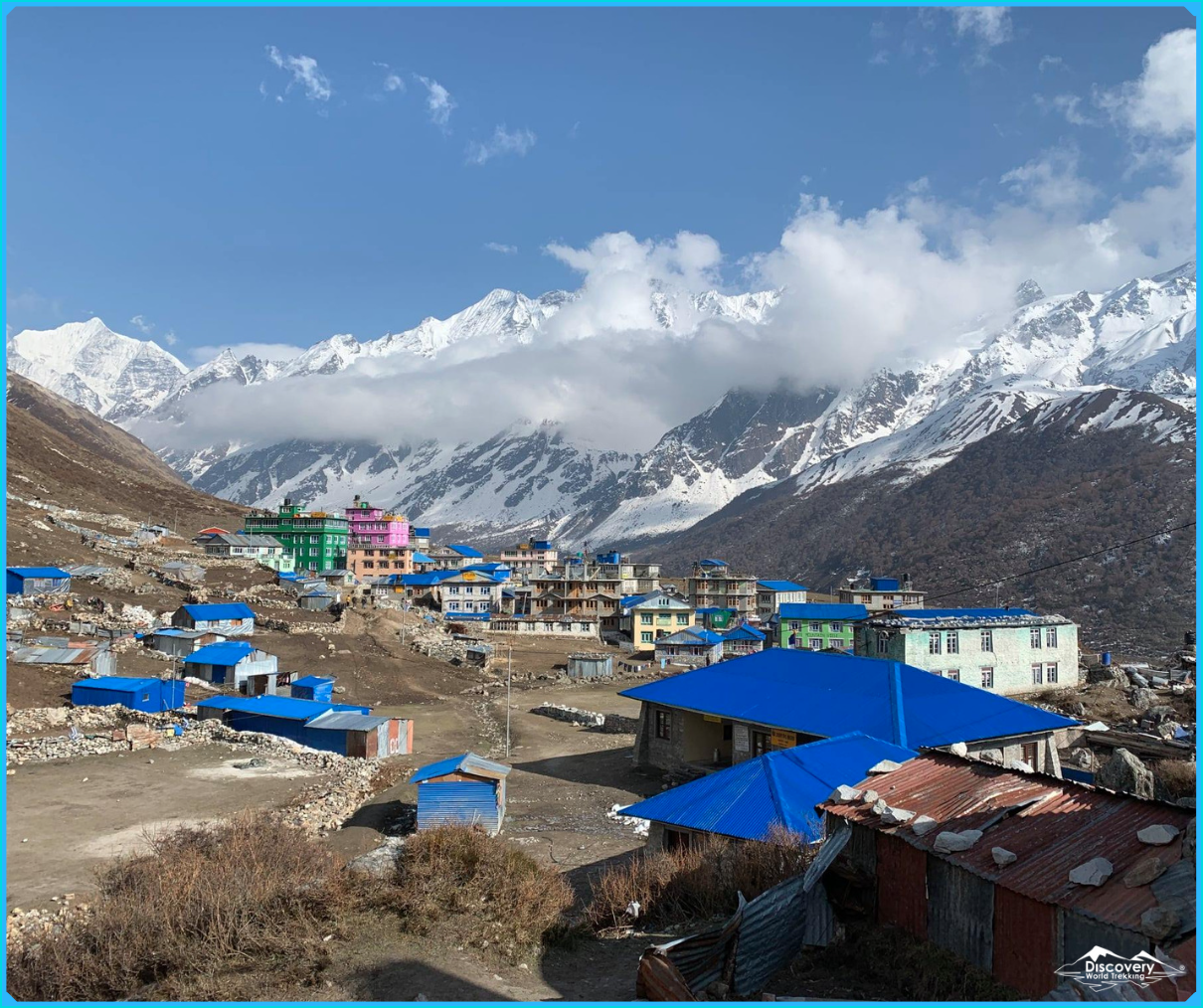 Many religious people visit the Langtang region for religious purposes. Langtang is home to Gosainkunda - a famous Hindu pilgrimage site. Similarly, Buddhists have Kyanjin Gompa.
If you are trekking in the Langtang region to appreciate the Langtang terrain fully, you should not miss getting to the Tserko Ri viewpoint. This viewpoint is famous for providing stunning views of Langtang Lirung (7,227m), and Langtang II (6,586m). You will also see Lirung and Kimshung glaciers.
The Langtang region is currently silent after the 2015 earthquake that triggered a massive landslide resulting in the loss of many lives. So if you want to see the incredible Langtang terrain peacefully, the Langtang trek is for you.
Poon Hill
Poon Hill is probably the most famous viewpoint in Nepal. From Poon Hill, you will get panoramic views of several fabulous mountain ranges - including Annapurna South 7,219m, Machapuchare 6,993m, Hinchuli, Annapurna III, Dhampus peak, Dhaulagiri II, Gangapurna, Manaslu, and Lamjung. The views, particularly during the dawn, look otherworldly. You will probably not see such spectacular views from any other spot in the world. For this reason, Poon Hill is very famous among photographers.
If you are in Nepal and want to know and experience what Nepal as a whole looks like, a hike to Poon Hill is a must. The trek is very accessible from Pokhara - the tourist capital of Nepal. As you hike, you will come across beautiful traditional villages, terraced fields, raging rivers, suspension bridges, and fabulous mountains. If you are traveling to Poon Hill in May, you will also enjoy the views of blooming rhododendrons.
However, whenever you decide to trek to Poon Hill, you will not miss the warm welcome offered by the ethnic Gurungs and Magars. In addition, the Poon Hill trek does not involve trekking in very high elevations, you should not worry too much about cold or chances of getting altitude sickness.


Mardi Himal
Mardi Himal (5,587m) is a lesser-known gem in the Annapurna region. Though Mardi Himal is not as popular as the Machhapuchare or Annapurna peaks, it has its own unique charm. Nepal government opened Mardi Himal for trek recently in 2012. Perhaps, for this reason, Mardi Himal trek trails are not as crowded. Moreover, there are several trek route options to Mardi Himal.
So, why Mardi Himal trek? Well, from the Mardi Himal Base Camp, you will get the chance to see the stunning Annapurna range, Macchapuchare, and Mardi Himal itself. On the way, you will get to experience the authentic Nepali teahouses, appreciate traditional villages, view terraced farms, and trek through fantastic rhododendron forests.
If you want to get unique views of Annapurna massif, this trek is for you.



Annapurna Base Camp
Mt. Annapurna lies in the Annapurna Sanctuary, and Annapurna I is the world's tenth highest peak at 8,091m. To get to Annapurna Base Camp (4,130m), you will also pass through Machhapuchare Base Camp.
From Annapurna Base Camp, you can catch panoramic views of Himalayan ranges - including Annapurna I (8091m), Annapurna II (7937m), Annapurna South (7219m), Tharpu Chuli Peak (5663m), Gangapurna (7454m), Singu Chuli Peak (6501m)
As soon as you begin this trek, you will notice the incredible landscapes that are, at times, mind-blowing. The tea houses on the way speak volumes about the hospitality of Nepalis.
Most Annapurna Base Camp treks start from Pokhara. The climatic zones you will be passing range from sub-tropical to alpine. So, in a small time period, you will have the ability to experience different climatic zones, and diverse flora and fauna accordingly.
Annapurna Circuit with Tilicho Lake
Annapurna Circuit passes through incredible terrain that ranges from some of the deepest gorges on earth, desertlike high mountains, and impressive traditional villages - all contained within the Annapurna ranges. For this reason, Annapurna Circuit Trek is one of the most popular treks in the world, recognized by travel authority sites like Lonely Planet and Trip Advisor.
If you are trekking in the Annapurna Circuit, you will also have the option to perform side treks. Most trekkers in the Annapurna Circuit do not miss the Tilicho Lake.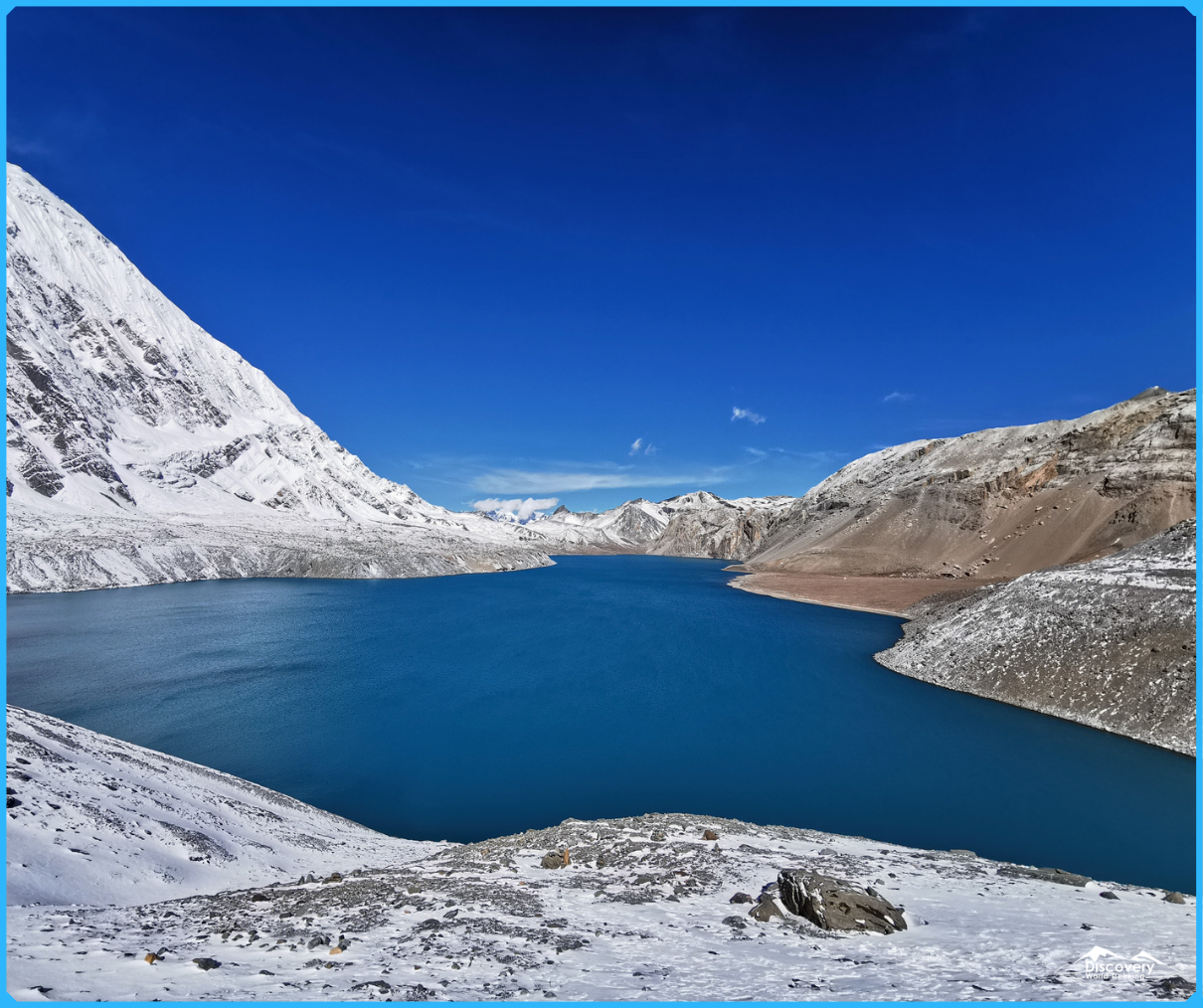 Tilicho is one of the highest lakes in the world - at an altitude of 4949m. It looks mesmerizing with its blue glacial water as it sits surrounded by several high Himalayas - including Tilicho Peak (7,134m).
Nepal has a geographical and climatic diversity. We do not believe that our list identifies the most mesmerizing terrains in Nepal. However, these destinations - in central Nepal- are popular among trekkers.
If you want to visit any of these places, you can call/Viber/WhatsApp Paul at 977- 9840055491 or email [email protected].