Reviews from
The DWT team took care of everything. Our experience with the mighty Himalayas was second to none.

based on

44 Reviews
Reviews from
If you want to experience heart-warming hospitality - trek with Discovery World Trekking.

based on

66 Reviews
Reviews from
I wanted my own trip. Thank goodness the DWT team prepared a perfect package just for me.

based on

39 Reviews
Reviews from
Nepal is incredible, you should come here at least once. Trek with DWT for a rich experience.

based on

26 Reviews
Reviews from
The mesmerizing snow peaks, pristine rivers, forests, unmatched culture...The experience changed me.

based on

47 Reviews
A Leading Himalayan
Trekking & Adventure Specialist
Nepal's most trusted trip operator
Discovery World Trekking is a Nepal Government registered trekking/expedition/tour company with over a decade of experience in eco-tourism. Our goal is to provide heart-warming hospitality while letting you explore the stunning Nepali geography - that ranges from the world's deepest gorge (The Kali Gandaki Gorge) to the highest mountain (Mt. Everest). On the way, you will get to experience pristine woodlands, deep gorges, high snow peaks, traditional yet diverse Nepali cultures, & welcoming people - after all, Gautam Buddha was born in Nepal. If you are looking for a life-changing experience, visit Nepal, and we will take you on a journey you will remember throughout your life.
+ More About Us
We understand that you are seeking an adventurous trip to Nepal. You do not need to look any further. Our prices are reasonable, our hospitality unmatched, our itineraries flexible, and the whole experience extraordinary. We guarantee to provide you with a safe, secure, and hassle-free tour, right from your arrival until you get back to your home country. As a responsible tourism company, we are affiliated with the Trekking Agency Association of Nepal (TAAN), Nepal Tourism Board (NTB), Nepal Mountaineering Association (NMA), and Kathmandu Environmental Education Project (KEEP).
We are the top trekking (tourism) company in Nepal. You do not need to take our word for it. We have received Certificates of Excellence from Tripadvisor for the last nine years (2013 - 2021). This achievement is a result of our highly qualified team that genuinely cares about our valuable clients. In fact, at DWT, we believe in three families - home family, DWT family, and valuable clients family. We treat each family member equally.
- Read less
Top-rated by Travellers
These treks have won the hearts of many trekkers. We are sure you will appreciate these adventurous hikes, including treks to Mount. Everest - the highest mountain on earth.
Experience Nepal
Nepal is home to the world's most diverse landscapes - the fertile plains, subalpine hills, and the mighty Himalayas. These authentic treks capture the soul of Nepal.
Join Upcoming Trips
Book this trip with us. Here are the upcoming dates. Feel free to share this trip with your friends and family. For custom trips or general inquiries contact us.
Trip Name
Price
Departure Date
Trip status
Everest High Two Passes Trek - 15 Days
$1900 $1220

save $680

15 Days28 May, 2022 - 11 Jun, 2022
Booking Open
Enquire Now
Everest Panorama Trekking - 7 Days
$1190 $850

save $340

7 Days28 May, 2022 - 03 Jun, 2022
Guaranteed
Enquire Now
Everest Base Camp Trek - 14 Days
$1800 $1150

save $650

14 Days28 May, 2022 - 10 Jun, 2022
Guaranteed
Enquire Now
Gokyo Ri - Gokyo Lakes Trek - 11 Days
$1550 $1050

save $500

11 Days28 May, 2022 - 07 Jun, 2022
Guaranteed
Enquire Now
Everest Base Camp Trek with Gokyo Lake - 15 Days
$1800 $1200

save $600

15 Days28 May, 2022 - 11 Jun, 2022
Guaranteed
Enquire Now
What sets us apart?
We provide the best package deals and serve you with heart-warming hospitality. For us, each of our valuable clients is a part of our family.
WINNER OF TRIPADVISOR EXCELLENCE AWARD
We are the winners of Trip Advisor's Certificate of Excellence for the last nine years - (2013 - 2021)
ATTRACTIVE & ALTERNATIVE PACKAGES
We can tailor a trip package just to fit your time and budget. Our itineraries are flexible to adjust your interest.
HEALTHY, SAFE AND HASSLE FREE TRAVEL
Leave all your worries behind. While on the journey, you will be creating lifetime memories.
YOUR HAPPINESS IS GUARANTEED
Your happiness determines our success. So, we won't leave any stone unturned to make your trip enjoyable.
Our History in Service Excellence
Short Rewarding Treks
These are some of the best all-weather treks you can finish within a week. Fit for all age groups.
View All of Our Deals
OUR SERIOUS EFFORT IN IMPROVING THE COMMUNITY
Outreach Fund
Discovery World Trekking regularly contributes to worthy social causes such as education and health in remote parts of Nepal. We believe in giving back more to society than taking. After all, we rise by lifting others.
Learn about CSR
A global happy family.
DWT believes that the world is a global family, and we treat each other accordingly. Since only a happy person can make others happy, we are a happy team committed to bringing smiles to everyone's face. Join us in our journey, and we will show you incredible Nepali terrains that no place on earth can match.
Learn about our CSR
Recent from Our blog
Places of attractions, travel tips and activities to do in and around Nepal. Visit Our Blog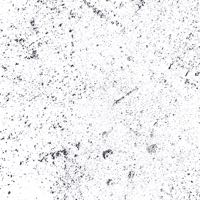 Nepal, situated between the two most populous nations on Earth - China and India, is a very diverse country known for the high Himalayas, fertile plains, dense forests, deep gorges, raging rivers, and...
Continue Reading
Introduction Langtang TrekLangtang region lies just 50 kilometers north of Kathmandu near the Tibet-Nepal border. This area is home to Langtang National Park- the nearest national park from the...
Continue Reading
Introduction Manaslu CircuitManaslu, at 8,163m, is the world's eighth highest mountain that lies in the northern region of the Gorkha district, near the Nepal-Tibet border, inside the Manaslu Conser...
Continue Reading
Discovery World Trekking name and logo are trademarks registered to Discovery World Trekking Pvt. Ltd.