7 best treks in Nepal | Treks to complete this spring (March-May) | 2022
Winter has just passed, and spring has arrived. You can feel the excitement in the air - the clear skies, cool days, and fantastic views of mountains. For trek lovers and travel enthusiasts, spring is the season to get out in the wild and appreciate nature.
Nepal is the home of the mighty Himalayas, where you can still find regions that have been left untouched by human intervention. If you want to spend quality time in nature's peace Nepal should be your destination. The fact that - eight out of ten highest mountains lie in Nepal - speaks volumes about the trekking opportunities Nepal offers.
If you want to enjoy the pleasures that trekking provides but do not know which trek to choose, here is our list of the seven best treks in Nepal.
Poon Hill Trek (3210m / 10,532 ft)
If you have never hiked Poon Hill Trek is a good start. Poon Hill is one of the best treks in Nepal that takes place below 3,500m. So there is an almost negligible chance of altitude sickness and other health problems.
Poon Hill is the most popular viewpoint in Nepal, especially famous for sunrise views of some of the most photogenic Himalayan mountains - including Dhaulagiri (8,167m), Nilgiri (7,061m), Machhapuchhare (6,993m), Annapurna II, and Lamjung.
It is also a short trek that provides you a Nepali flavor to longer and more challenging hikes.
Annapurna Base Camp (4,130m) Trek
Annapurna Base Camp (ABC) Trek is one of the most famous classic Nepalese treks. Travel authority sites such as Lonely Planet have repeatedly recommended Annapurna Base Camp Trek for trek enthusiasts.
Before reaching the Annapurna Base Camp, you will be hiking through different climates, diverse landscapes, and several traditional ethnic villages. From the base camp, you will get to enjoy stunning views of high mountains - including Dhaulagiri (8,167m), Fishtail (6,993m), Hiunchuli (6,441m), Annapurna Massif, Tilicho, Pisang, and Pungda Danda.
You can complete Annapurna Base Camp Trek anywhere between 7 to 14 days. By the way, if you choose this trek, you will also reach Poon Hill.
Everest Base Camp (5,364m)Trek
We are sure everyone has heard of Mount. Everest - after all, this is the world's highest peak. But very few people have ever seen Everest. So it is natural to feel the urge to see Everest up close. This makes the Everest Base Camp trek one of the best treks in Nepal. Everest sits surrounded by other high mountains, and the trails pass through some of the most remote regions on the planet.
However, Everest Base Camp Trek is not just about Everest. During the trek, you will get to enjoy stunning high-altitude landscapes, traditional Sherpa culture, Buddhist monasteries, and several snow-capped mountains. This trek is quite challenging compared to Poon Hill and Annapurna Base Camp trek. You can complete the Everest Base Camp trek within seven to twenty days.
Manaslu Circuit (5,160m) Trek
If you love to trek in remote areas - away from the crowd, Manaslu Circuit Trek is for you. This teahouse trek circles the world's eighth highest peak - Manaslu (8,163m). Throughout your trek, you will enjoy the views of lush forests, raging rivers, and diverse flora and fauna.
Moreover, you can closely observe Nepalese as well as Tibetan ethnic groups. And of course, there are the high mountains - Annapurna II, Himlung, and Manaslu itself. Your Manaslu Circuit Trek can last from anywhere between twelve to twenty-eight days.
Upper Mustang (3,840m) Trek
Upper Mustang Trek is a completely different trek that takes you to the Himalayan rain-shadow region into the arid Mustang Valley. If you have completed Annapurna, Everest, and Manaslu treks for a change, you can trek to Upper Mustang.
For this reason, we have included the Upper Mustang Trek in our list of the seven best treks in Nepal. Upper Mustang was the last forbidden kingdom in Nepal. Due to isolation from the world, it developed its own distinct culture and tradition. If you love history and enjoy experiencing different cultures, this trek is for you.
As Upper Mustang is close to the Annapurna conservation area, along the way, you will also get to enjoy mountain ranges- including Annapurna I (8091m), Dhaulagiri (8167m), and Manaslu range (8,163m). The Upper Mustang trek can last from 2 to 3 weeks.
Annapurna Circuit (5416m) Trek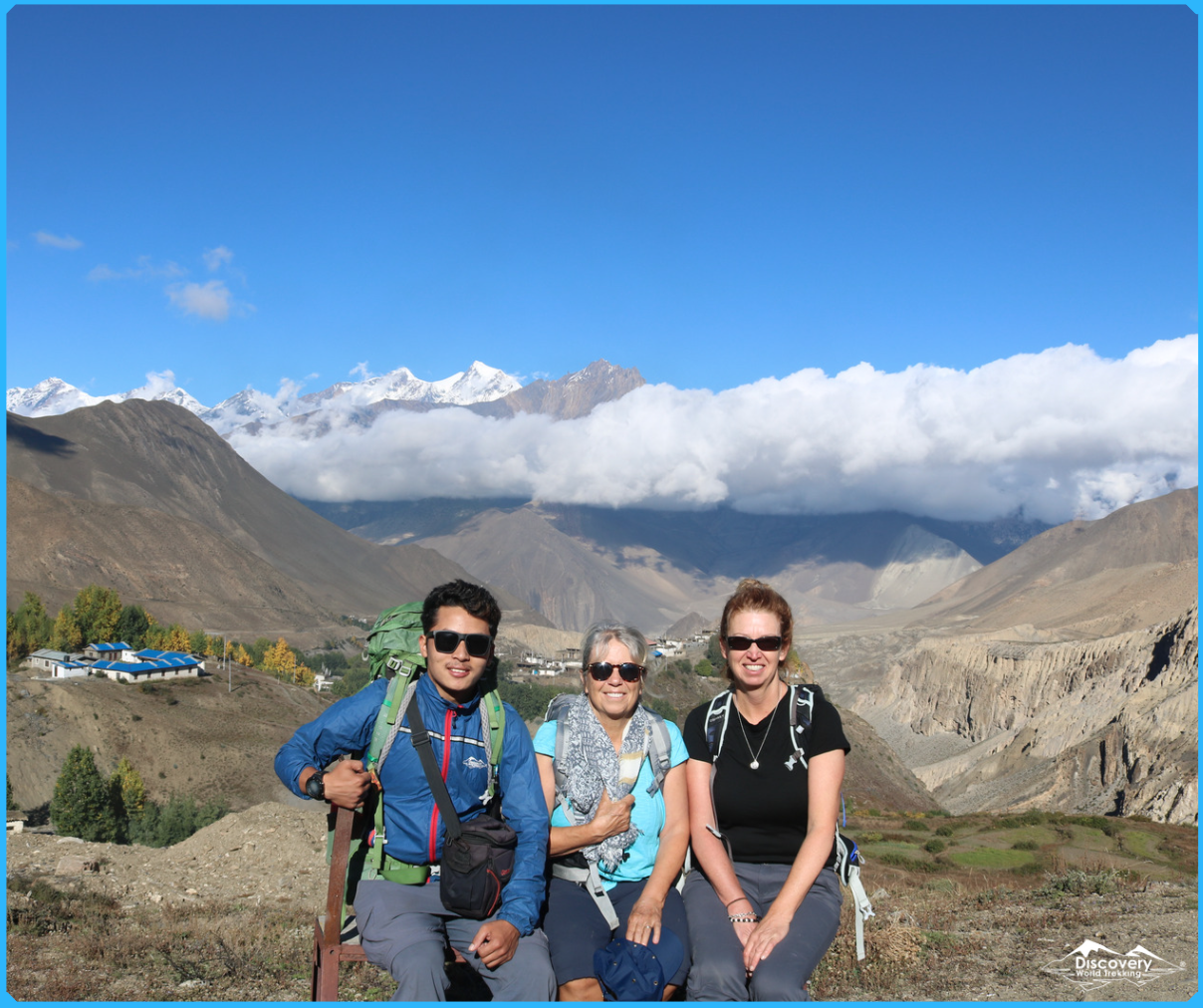 This trek, one of the best long-distance treks in the world, crosses two river valleys while encircling Annapurna Massif.
Within a few days of hiking, you will experience different climatic regions ranging from tropical to arctic. The trek also provides a chance to explore ethnic Hindu villages in the foothills and Tibetan culture in the lower Mustang and Manang Valley.
Other attractions that fall on this trek are - dramatic deep gorges, Thorong La Pass (5416m), Poon Hill viewpoint, Buddhist monasteries, Hindu Temples, and stunning views of Annapurna summits. You can complete this trek in anywhere between 10 to 20 days.
Everest Three Passes (5,555m) Trek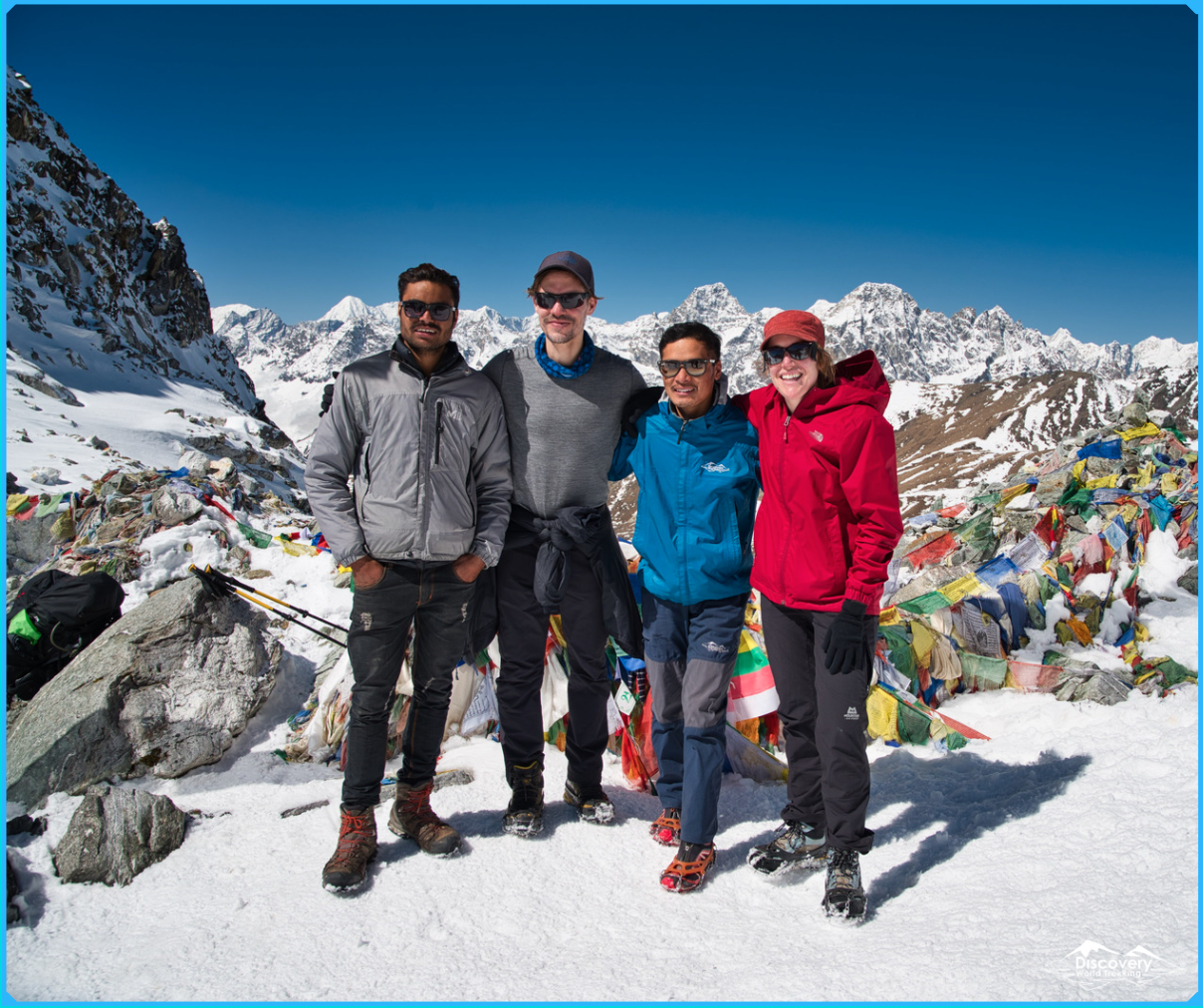 If you are a thrill seeker Everest Three Passes Trek is for you. As the name suggests, in addition to reaching Everest Base Camp, this trek also takes you across three high and challenging passes in the Khumbu region.
Furthermore, you will also see Khumbu Glacier - the world's highest glacier, UNESCO world heritage sites, several monasteries, and Gokyo lakes. The duration of this trek can range from three to four weeks.
Our list is quite complete, and no matter your trekking experience or preference, we are sure there must be at least one trek that is suitable for you. These are the seven best treks in Nepal, best done in spring.
If you love trekking, do not let the time slip by. Call/Viber/WhatsApp (Paul) 9779840055491 or email [email protected] today.