Why travel to Nepal?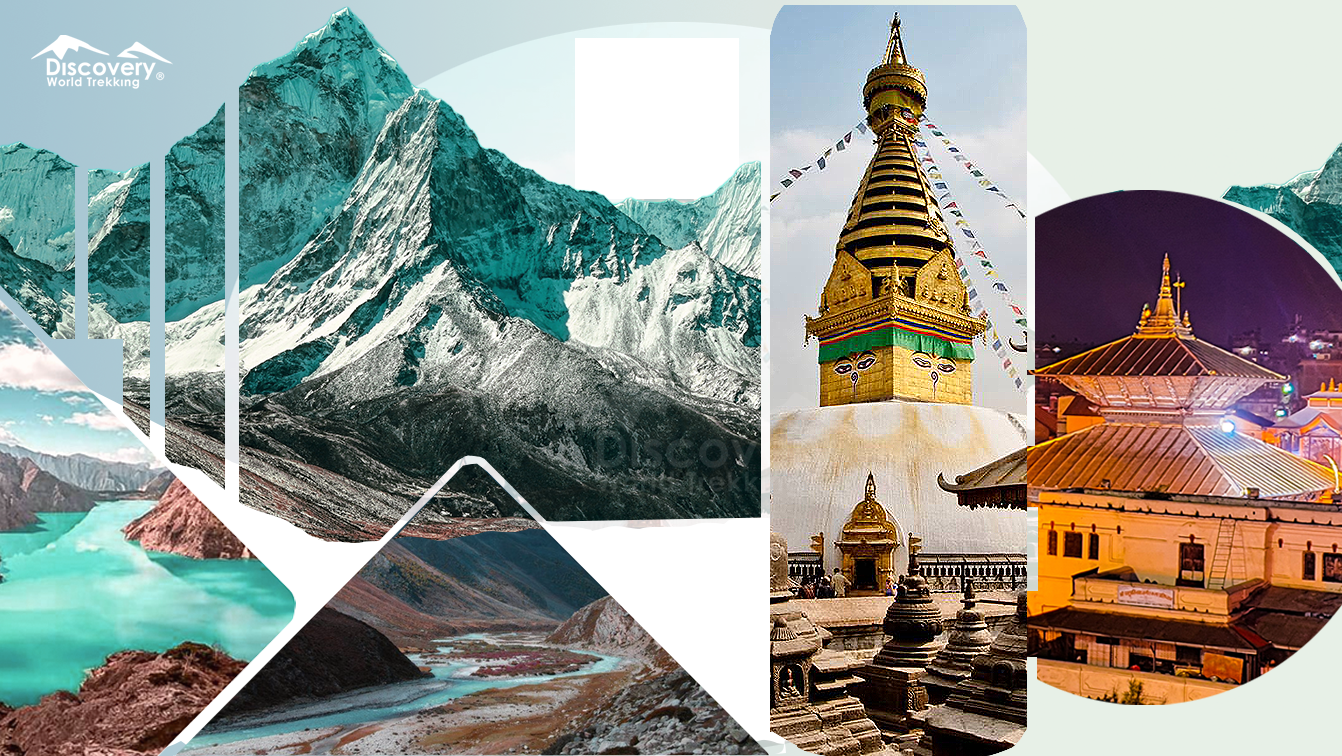 Nepal is a landlocked country with a population of about 30 million. It is sandwiched between the two most populous countries on earth - China and India. The central part of the Himalayas lies in Nepal, which includes eight of the ten tallest mountains.
The Himalayas are the youngest fold mountains, and as a result, Nepal encompasses several folds in the form of tall mountains. Hence, it is not surprising that the country with the highest peak (Mt. Everest) is also home to the deepest gorge in the world, Kaligandaki Gorge.


Table of Contents

Nepal - a country that has never been colonized.
Nepal - the country of mountains
Nepal, a hydro powerhouse
A culturally diverse country
Architectural diversity
UNESCO Heritage sites
Agricultural nation
Nepali cuisine
The colorful festivals
The land of Gurkhas
Nepali hospitality
Multilingual country
Nepal, as a spiritual center
Wildlife
Nepal - a center for adventurous sports

Nepal has an area of 147,181 square kilometers and occupies about 0.1% of the earth's surface. In terms of area, Nepal is comparable to the size of Florida, a state of the USA. However, it is estimated that if Nepal is flattened, its size would be almost equal to that of the United States.
Despite its size, Nepal is substantially rich in diversity, from flora and fauna to climate and ethnic demography. Here are some facts that encourage you to come to a Nepal tour.
2% of flowering plant species in the world

8% of the world's bird population( estimated to be more than 848 species);

4% of mammal species

11 of the world's 15 families of butterflies ( above 500 species)
However, Nepal is not just about the high Himalayas - 17% of Nepal consists of plains, and it is the bread basket of Nepal. Moreover, here are some reasons why you must travel Nepal.

Nepal - a country that has never been colonized.
Nepal is one of the few countries never colonized by any foreign power. Throughout its history, Nepal has maintained its independence and has successfully defended itself against attempts by outsiders to conquer it.
Nepal's unique geographical location, nestled between two large and powerful countries, India and China, has helped it maintain its independence. The rugged terrain and difficult mountain passes also made it difficult for foreign invaders to conquer the country.
In addition to its physical barriers, Nepal's strong cultural and historical traditions, and its spiritual heritage have also helped it maintain its independence. The Nepalese people have a deep sense of pride in their country, and its unique culture and history have played a crucial role to maintain our independence.
Being an independent country has allowed it to develop its unique political and cultural identity. A Nepal tour will help you witness a nation whose history does not involve foreign colonization.
Nepal - the country of mountains
Nepal is home to some of the tallest and most spectacular mountains in the world, including Mount Everest, the highest peak on earth. The mountain ranges of Nepal are a major attraction for tourists, trekkers, and mountaineers from around the world. Eight out of the ten highest peaks in Nepal are in Nepal. There are more than a thousand peaks above 6,000 meters in Nepal.
Major parts of the Himalayan mountain range, the highest and the largest mountain range in the world, lie in Nepal. The Himalayas run through five countries, including Nepal, India, Bhutan, China, and Pakistan, and contain many of the highest peaks in the world, including Mount Everest, Kanchenjunga, Lhotse, and Makalu.
Due to the altitudinal variety, the climate in Nepal ranges from tropical to temperate and polar climate.
There are several major mountain ranges in Nepal, including the Mahalangur Range, the Rolwaling Range, Annapurna Range, and the Langtang Range. These mountain ranges are not only famous for their beauty and challenging trekking routes, but they also play an important role in the ecology and economy of the region.
The mountains of Nepal provide critical habitats for a wide range of plant and animal species, many of which are endemic to the region. They also serve as the source of many of the country's rivers and streams, providing water for irrigation, hydropower, and other uses.
Nepal's trekking and mountaineering industry is a significant contributor to the economy, providing employment and income for many people in the region. The beautiful mountain scenery, the diverse cultures of the mountain communities, and the challenging peaks make Nepal one of the most popular destinations for mountaineers and trekkers.
Nepal, a hydro powerhouse
Nepal is rich in water resources, with several major river systems, including the Koshi, Gandaki, and Karnali, and numerous glaciers and lakes. The country has an abundant supply of surface and groundwater, which is crucial for agriculture, hydropower generation, and domestic use.
The Nepali Himalayas are a significant source of rivers for the Indian subcontinent, including India and Bangladesh. The Himalayas act as a natural catchment area for snow and rainfall, which feed several major river systems, including the Indus, Ganges, and Brahmaputra. These rivers are crucial for agriculture, hydropower generation, and domestic use and supports the livelihoods of millions of people in the region.
The water from the Nepali Himalayas also contributes to the ecology and biodiversity of the region. Your Nepal trip will allow you to observe how rivers and lakes influence the country's ecology.
Rivers are a significant attraction for tourists in Nepal, offering opportunities for activities such as rafting, kayaking, fishing, and boating. The country's diverse landscape, ranging from high-altitude glaciers to tropical jungles, creates a variety of river ecosystems that provide unique and exciting experiences for tourists.
For example, the Bhote Koshi River, located near the capital city of Kathmandu, is known for its intense rapids and is a popular destination for white-water rafting. The Trishuli River, also near Kathmandu, is a gentler option for rafting and is suitable for families and beginners. The Karnali River in western Nepal is another popular rafting destination, offering scenic views and challenging rapids for experienced rafters.
In addition to rafting, some rivers also offer fishing opportunities. The Seti and Marsyangdi rivers are known for their trout populations. The river journeys also offer scenic views of the Nepali countryside and its diverse cultural heritage, providing a unique and memorable experience.
With its numerous rivers and varying water levels, Nepal offers a range of rafting and kayaking opportunities for all skill levels, from gentle floats to intense white-water rapids.
A culturally diverse country
Nepal's culture is a unique blend of Indo-Aryan and Tibeto-Mongolian influences, reflecting a diverse migration, conquest, and trade history. This has resulted in a culture that is rich in symbolic traditions from both Hinduism and Buddhism. The cultural fabric of Nepal showcases the dynamic and harmonious integration of various ethnic and religious groups. A Nepal trip will allow you to observe how diverse ethnic communities exist in harmony in this country.
There are numerous ethnic groups and indigenous communities in Nepal, each with its unique customs, beliefs, and practices. Here are some major ethnic groups.
Sherpas: The Sherpa people are an ethnic group from the mountainous regions of Nepal, mainly in Solukhumbu, and are known for their expertise in mountaineering and their deep cultural and spiritual connections to the Himalayas. Sherpas are known for their strength, endurance, and ability to adapt to the high-altitude environment, which has made them valuable members of climbing expeditions to some of the world's tallest peaks, including Mount Everest.
Some popular Sherpas include Tenzing Norgay Sherpa, one of the first persons to climb Everest. Similarly, Kami Rita Sherpa holds the record for reaching Mount Everest peak the highest number of times (26 times).
Gurungs: The Gurungs are an ethnic group from the central hills of Nepal and are known for their rich cultural heritage, including traditional music and dance. They are one of the largest indigenous groups in Nepal and have a long and proud history.
Gurungs have a rich cultural heritage characterized by their music, dance, and festivals. They are known for their hospitality and a strong sense of community, reflected in their traditions and way of life.
The Gurungs have a reputation for their bravery, loyalty, and courage in the face of adversity. They have served with distinction in several conflicts and wars, including both World Wars and numerous other conflicts. The Gurungs make up a large part of Gurkha soldiers, known for their ferocity. They continue to serve as the elite army of the United Kingdom, India, and Nepal.

Newars: The Newar people are an ethnic group indigenous to the Kathmandu Valley in Nepal. They are known for their rich cultural heritage, including architecture, music, dance, festivals, and traditional crafts. The Newars are one of the most culturally diverse and cosmopolitan communities and have a long and rich history that dates back thousands of years. A Kathmandu tour will help you understand the richness of Newars in terms of their lifestyle and traditions.
Newari culture is characterized by its unique blend of Hindu and Buddhist traditions and rich artistic heritage. The Newars are known for their contributions to Nepalese architecture, including the construction of traditional buildings and temples, many of which are now designated UNESCO World Heritage sites.
The Newars are also known for their elaborate festivals and traditional music and dance, which are a vibrant part of their cultural heritage. Some popular Newari festivals are Indra Jatra, Bisket Jatra, Yomari Punhi, and Gunla.

Tamangs: The Tamang people are an ethnic group native to the central and eastern regions of Nepal. They are one of the largest indigenous groups in Nepal and have a rich cultural heritage that includes traditional music, dance, and festivals.
Tamang culture has its own distinct music, dance, and rituals, as well as its rich artistic heritage, including traditional weaving and wood carving. They are known for their hospitality and a strong sense of community, reflected in their traditions and way of life. Certain treks aim to introduce Tamang culture to foreigners.
Tharus: The Tharu people are an ethnic group native to the Terai region of Nepal, located in the southern part of the country. They are one of the largest indigenous groups in Nepal and have a distinct cultural heritage that sets them apart from other ethnic groups.
Tharu culture is characterized by its unique customs, traditions, and rituals, as well as its rich artistic heritage, including traditional weaving and pottery. The Tharus are known for their hospitality, their strong sense of community, and their unique traditions.
Architectural diversity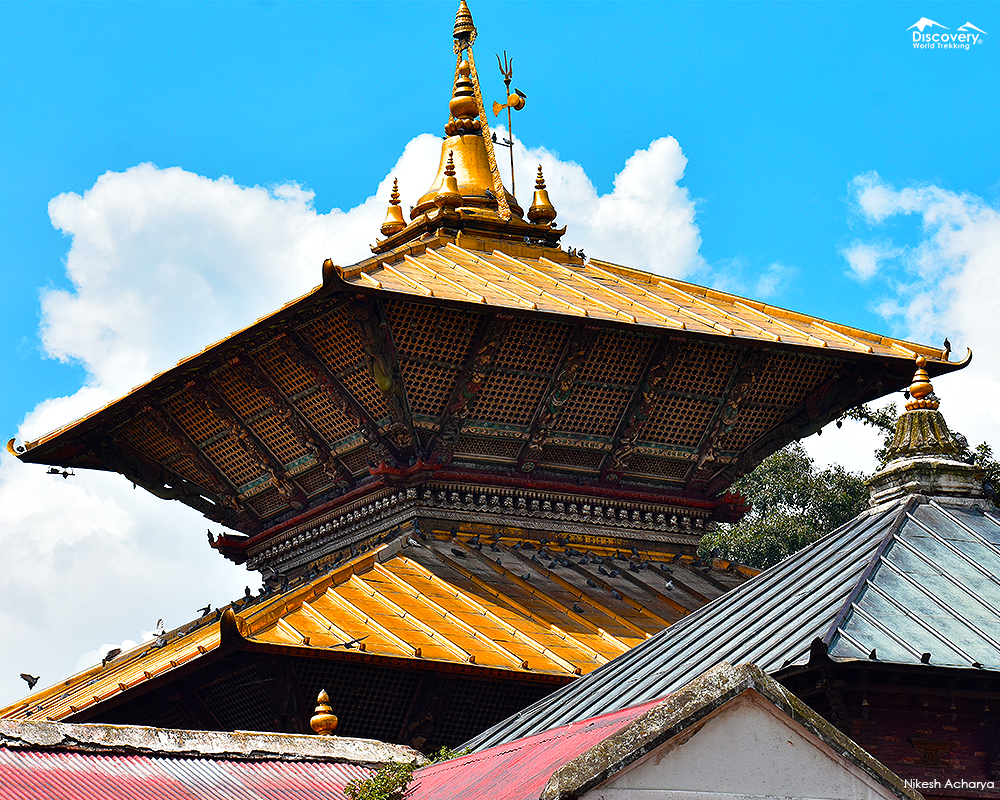 Nepal has a rich and diverse architectural heritage that reflects the country's history and cultural influences. Over the centuries, various civilizations, including Indo-Aryan, Tibetan-Mongolian, and Mughal, have left their mark on Nepalese architecture, resulting in a unique and diverse architectural landscape. You can visit Nepal for its architectural richness.
Some of the distinct styles of architecture in Nepal include:
Newari architecture: The Newar people, who are native to the Kathmandu Valley, have a rich architectural heritage that includes traditional houses, temples, and palaces. You can see Newari architecture in intricate wood carvings, ornate windows and doors, and intricate brickwork, mainly in Kathmandu Valley.
Pagoda architecture: Pagoda architecture is a style of temple architecture widely used in Nepal, particularly in the Kathmandu Valley. It is characterized by tiered roofs and a square or circular base, with each layer representing a different stage of spiritual advancement. Dattatraya and Nyatapole temples of Bhaktapur and Kasthamandap of Kathmandu are examples of Pagoda architecture.
Stupa architecture: Stupa architecture is a style of Buddhist temple architecture widely used in Nepal. The hemispherical dome and a cylindrical tower often adorned with intricate carvings and sculptures are unique to Stupa architecture. The Swayambhu and Baudhanath Shrines are examples of stupa-style architecture in Nepal.
Modern architecture: In recent decades, modern architectural styles have become increasingly popular in Nepal, particularly in urban areas. These styles often incorporate elements of traditional Nepalese architecture, such as intricate brickwork and ornate windows and doors, with contemporary designs and materials.

UNESCO Heritage sites
There are four UNESCO-designated heritage sites in Nepal. As a tourist in Nepal, you can visit these UNESCO heritage sites.

Sagarmatha National Park
Sagarmatha National Park is a protected area in the northeastern region of Nepal that was established in 1976. It covers an area of 1,148 square kilometers and is home to the highest peak in the world, Mount Everest (also known as Sagarmatha in the Nepali language), as well as several other high mountains such as Lhotse, Nuptse, and Ama Dablam.
The park is known for its diverse flora and fauna, including several species such as the Himalayan tahr, musk deer, and snow leopard. It is also home to the Sherpa people, who have a rich cultural heritage and are known for their mountaineering skills.
Sagarmatha National Park is a popular destination for mountaineers and trekkers and is the most visited tourist destination in Nepal. In addition to its natural beauty, the park also has significant cultural and historical significance as it is considered a sacred site by the Sherpa people and it is also a UNESCO World Heritage Site.
The Sagarmatha National Park Office is responsible for maintaining the park's biodiversity and sustainably managing its resources.

The Kathmandu Valley
The Kathmandu Valley, located in central Nepal, is a UNESCO World Heritage Site, designated as such in 1979. The valley is known for its rich cultural heritage and historical significance and is home to seven monument zones that have been recognized as cultural heritage sites by UNESCO. These zones include:
Kathmandu Durbar Square

Patan Durbar Square

Bhaktapur Durbar Square

Pashupati Temple

Changu Narayan Temple

Swayambhunath Stupa (Monkey Temple)

Boudhanath Stupa
The Kathmandu Valley is the cultural heart of Nepal, and its cultural and architectural heritage reflects the fusion of Hinduism and Buddhism. The valley is also known for its traditional Newari architecture, characterized by intricate carvings, ornate temples, and multi-tiered pagodas. We encourage you to conduct a Kathmandu tour when you are in Nepal.
In addition to its cultural significance, the Kathmandu Valley is known for its natural beauty and scenic landscapes. It is surrounded by the Himalayan mountain ranges and is home to Shivapuri Nagarjun National Park and Langtang National Park.
UNESCO's recognition of the Kathmandu Valley as a World Heritage Site highlights its importance as a unique and valuable cultural and natural treasure.

Chitwan National Park
Chitwan National Park is a UNESCO World Heritage Site, designated as such in 1984. The park is located in the southern part of Nepal and covers an area of 952.63 square kilometers. It is one of the oldest protected areas in Nepal and is known for its rich biodiversity, including species such as the Bengal tiger, one-horned rhinoceros, Asian elephant, and gharial crocodile.
Chitwan National Park is one of the best examples of a tropical lowland Terai ecosystem and is home to a variety of vegetation, including sal forests, grasslands, and riverine forests. The park is also known for its rich birdlife, with over 500 species of birds recorded in the area.
In addition to its natural beauty and biodiversity, Chitwan National Park also has cultural significance as it is home to several indigenous communities, including the Tharus, who have a rich cultural heritage and are known for their traditional dance and music.
UNESCO's recognition of Chitwan National Park as a World Heritage Site highlights its importance as a unique and valuable natural and cultural treasure that must be protected and conserved for the future.

Lumbini
Lumbini is a UNESCO World Heritage Site, designated as such in 1997. Lumbini is located in the southwestern part of Nepal and is considered the birthplace of the Lord Buddha, the founder of modern Buddhism. The site is the most important pilgrimage destination for Buddhists and attracts millions of visitors each year.
As a sacred site, in Lumbini, you can find several temples, monasteries, and other religious monuments built by Buddhists from around the world. The most significant structure at Lumbini is the Maya Devi Temple. The temple contains a stone marker that indicates the birthplace of the Buddha and a sacred pool where it is said that the Buddha's mother, Queen Maya Devi, took a bath before giving birth.
In addition to its religious significance, Lumbini also has cultural and historical significance, as it was an important center of Buddhism in ancient times. The site has several monuments and ruins that date back to the 3rd century BC, and it was rediscovered in the 19th century by a Nepalese archaeologist.
Lumbini Development Trust is responsible for maintaining Lumbini's religious, cultural, and natural heritage and managing its resources.
Agricultural nation
Nepal is an agricultural nation, with a large portion of its population relying on agriculture for their livelihoods. Agriculture is the mainstay of the Nepalese economy and accounts for a significant part of Nepal's GDP.
The Himalayan and hilly regions are not very fertile. The southern plains are quite fertile and serve as the bread basket of Nepal.
The major crops cultivated here are rice, wheat, maize, millet, barley, potatoes, vegetables, and fruits. Nepal also produces cash crops such as tea, coffee, tobacco, and spices. Nepali tea is quite popular, and the tea farms of the Illam district are popular.
Nepal's farming practices have a unique characteristic that sets them apart from those of other countries. Some of these unique features include:
Terrace Farming: Nepal is known for its terraced fields, carved into the steep slopes of the hills. This type of farming is a result of the challenging topography of the country and is considered a remarkable feat of engineering. The terraced fields not only increase the amount of arable land but also prevent soil erosion and conserve water.
Organic Farming: Nepal is one of the few countries where organic farming is still prevalent. A significant portion of farmers in Nepal practices organic farming, which involves using natural methods to improve soil fertility and control pests. This method of farming not only helps to preserve the environment but also provides consumers with chemical-free produce.
Crops diversity: Nepal has a diverse range of crops due to its varied topography and climate conditions. This diversity of crops allows farmers to grow a variety of crops, including rice, wheat, maize, millet, barley, potatoes, vegetables, and fruits, providing them with a reliable source of income.
Traditional Farming Practices: Many farmers in Nepal still use traditional agricultural methods such as hand tools and draft animals, passed down from generation to generation. These methods are not only environmentally sustainable but also help to maintain the country's cultural heritage.
The unique features of Nepalese farming practices, such as terrace farming, organic farming, diversity of crops, and traditional farming methods, make it unique and remarkable.
Nepali Cuisine
Nepali cuisine is a rich and diverse culinary tradition that is influenced by the country's geography, culture, and history. Nepali food is known for its bold flavors and the use of fresh ingredients, including spices, herbs, and vegetables. As a tourist in Nepal, you should certainly try these Nepali dishes.
Dal Bhat: This is the staple food of Nepal and is made from lentils and rice, served with vegetables and a variety of pickles and condiments.
Momo: This is a popular Nepali snack, similar to a steamed dumpling, filled with either vegetables or meat (mainly buff) and served with a spicy dipping sauce.
Sel Roti: This is a traditional Nepali bread made from rice flour, sweetened with molasses, and often served during festivals and special occasions.
Choila: This is a spicy dish made from marinated buffalo or chicken that is grilled or roasted and served with rice and vegetables.
Aloo Tama: This dish is made from bamboo shoots, potatoes, and peas, cooked in a spicy tomato-based sauce.
Gundruk: This is a popular fermented food made from the leaves of mustard greens and is often used as a condiment or as an ingredient in soups and stews.
Nepali cuisine uses spices and herbs, including cumin, coriander, turmeric, ginger, and garlic, used to add flavor and aroma to dishes. Additionally, Nepali cuisine uses ghee, a type of clarified butter, and mustard oil liberally.
Nepali cuisine is an important part of the country's cultural heritage and is enjoyed by both locals and visitors. Many traditional and modern restaurants within Nepal serve a wide range of Nepali dishes. Nepali communities around the world enjoy Nepali cuisine.
The colorful festivals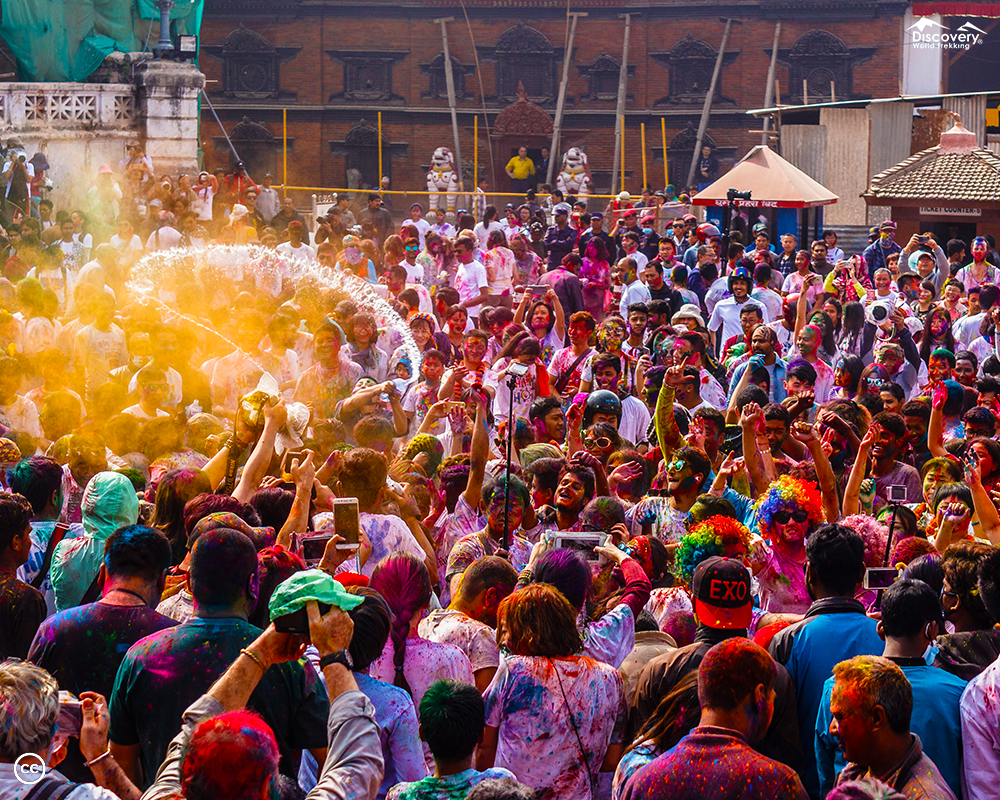 Nepal has a rich culture and tradition. Several festivals are celebrated throughout the year with great zeal and enthusiasm. Some of the major festivals in Nepal include:
Dashain: This is the longest and the most important festival of the Hindu community in Nepal. It is celebrated for 15 days in late September or early October and marks the victory of good over evil.
Tihar: Also known as the festival of lights, Tihar is celebrated for five days. This festival celebrates and strengthens sibling relationships - between brothers and sisters. During Tihar, Hindus also worship various animals, such as cows, crows, and dogs.
Chhath: This festival is dedicated to the Hindu Sun God, Surya, and is celebrated a few days after Tihar. People fast and offer prayers to the sun requesting the sun god to grant them their wishes. This festival is observed in north India as well.
Losar: Losar festival celebrates Tibetan New Year. However, three Losars celebrated in Nepal - Sonam Losar, Tamu Losar, and Gyalpo Losar - based on different ethnicities. The Gurungs observe Tamu Losar, Tamangs celebrate Sonam Losar, and Sherpas celebrate Gyalpo Losar.
Shivaratri: This Hindu festival is dedicated to Lord Shiva and falls in February. People fast and perform rituals to please Lord Shiva. Unlike other festivals, Shivaratri is celebrated at night. Hindus believe that this is the night when Shiva performs the dance of creation, preservation, and destruction of the universe.
Holi: This festival is celebrated in March and is also known as the festival of colors. People throw colored powder and water at each other and enjoy feasts with friends and family. Hindus celebrate Holi to mark the arrival of spring after a cold winter.
Buddha Jayanti: This festival celebrates the birth of Lord Buddha and is observed in May. People visit monasteries, perform religious ceremonies and make offerings to the Buddha.
These are just a few of the many festivals celebrated in Nepal. Each festival is unique and offers a glimpse into the rich cultural heritage of Nepal.
The land of Gurkhas
The Gurkhas are a group of Nepalese soldiers who have served in the British Army for over 200 years. They are known for their bravery, loyalty, and fighting skills, and have served in various conflicts around the world, including World War I and World War II, as well as peacekeeping missions in several countries.
Gurkhas are recruited from the hills of Nepal and are regarded as some of the toughest and most physically fit soldiers in the world. They are trained in various combat techniques and are known for their dexterity in using a traditional Nepalese curved knife called a "khukuri".
The Gurkhas have a reputation for being fierce and fearless in battle and for their unwavering loyalty. They are held in high esteem in Nepal. The term "Gurkha" is synonymous with bravery and honor.
Today, Gurkhas continue to serve in the British Army, and the Nepalese Army and are an important part of military history and tradition.
Nepali hospitality
Nepali hospitality is well-known for being warm, welcoming, and generous. Nepal is a country with a rich cultural heritage, and hospitality is considered a cornerstone of Nepali society. Visitors to Nepal will find themselves surprised by the friendliness and kindness of the local people, who are known for their willingness to help and generosity. It does not matter whether you are staying in a local homestay or a luxury hotel, you're sure to receive a warm welcome and be treated with respect and kindness throughout your stay in Nepal.
Nepalis take great pride in their culture and are eager to share it with visitors. This is particularly evident in rural areas, where visitors are invited into homes for meals and to participate in local festivals and ceremonies. Hospitality is so deeply ingrained in the Nepali culture that it's not uncommon for families to go out of their way to make visitors feel at home, even if it means going without themselves.
Multilingual country
Nepal is a multilingual country with a rich linguistic heritage. The official language of Nepal is Nepali, written in the Devanagari script and spoken by the majority of the population. However, there are more than 120 major languages spoken in Nepal, including Newari, Maithili, Bhojpuri, Tharu, Tamang, and several others.
In addition to the many indigenous languages, English is widely spoken and understood in Nepal, particularly in the cities and tourist areas. This makes it relatively easy for visitors to communicate with local people and to get around the country.
It's worth noting that the use of language can vary depending on the region of the country and the context of the conversation. For example, in some areas, visitors may encounter languages other than Nepali, English, or other widely spoken languages. In such cases, hand gestures, body language, and a willingness to smile and be patient can go a long way in overcoming language barriers.
Overall, the linguistic diversity of Nepal is one of the country's unique and fascinating cultural assets, and visitors are sure to encounter a rich tapestry of languages and dialects during their travels in Nepal.

Nepal, as a spiritual center
Hinduism is the most prevalent religion, while Buddhism is the second-largest religion, and these two religions often blend into the country's spiritual practices. Hindu festivals and rituals are an important part of Nepali culture, and the celebration of the festival of Dashain is a particularly significant event in the Hindu calendar.
Moreover, Nepal is home to many Buddhist monasteries, temples, and stupas, including the famous Boudhanath Stupa in Kathmandu and the Swayambhunath Stupa, also known as the Monkey Temple. These sites serve as places of worship and meditation for Buddhists and centers for learning and spiritual practice.



Wildlife
Nepal is known for its diverse and abundant wildlife, with many unique species found nowhere else in the world. The country is home to a wide range of habitats, from tropical forests to high-altitude alpine zones, and this rich biodiversity is reflected in the diverse range of species that live there. Some of the most notable species found in Nepal include:
Bengal Tiger: Nepal is home to a significant population of Bengal tigers, the largest of the big cats, which you can find in the country's national parks and wildlife reserves.
One-Horned Rhinoceros: In Nepal, you can find the one-horned rhinoceros, an endangered species, in the Nepali grasslands and tropical forests. This species of rhinoceros are native to Nepal and India. You can observe one-horned rhinoceros in Chitwan National Park, Bardia National Park, Sukla Phanta National Park, and nearby forests.
Snow Leopard: The snow leopard is a magnificent predator that inhabits the high-altitude Himalayan regions, and is known for its elusive behavior and beautiful fur.
Red Panda: The red panda is a small and elusive species that is native to the temperate forests of Nepa. You can find red pandas in Langtang National Park, Sagarmatha National Park, Kanchenjunga Conservation Area, and Makalu Barun National Park of Nepal.
Asian Elephant: The Asian elephant is another species that you can in Nepal, particularly in the country's low-lying tropical forests. You can find Aisan Elephants in 22 districts of Nepal, and you can see them in Bardia National Park, Chitwan National Park, Koshi Tappu, Parsa, and Shukla Phanta National Park.
In addition to these species, Nepal is also home to a diverse range of birds, including many species of vultures, eagles, and other birds of prey, as well as many species of migratory birds. Nepal is also home to a wide range of reptiles, amphibians, and fish, making it an important destination for wildlife enthusiasts and conservationists alike.




Nepal - a center for adventurous sports
Mountain climbing and trekking: Nepal is home to eight of the world's ten highest peaks, including Mount Everest, making it a popular destination for mountain climbing and trekking. Nepal has well-established trekking and climbing routes, making it easier for travelers to access the mountains and experience the adventure. With experienced guides and well-established support systems, climbing in Nepal can be a safe and enjoyable experience.
In Nepal, you can find the most breathtaking mountain landscapes, including Mount Everest, Annapurna, and Langtang. Climbing these peaks offers a unique and unforgettable experience to see the world from above.
Rafting and kayaking: Nepal has some of the best white-water rafting and kayaking in the world, with many different rivers offering a range of challenges for all levels of experience. The rapids on the Trishuli River, for example, are perfect for first-timers, while the challenging rapids of the Bhote Koshi River are ideal for more experienced rafters and kayakers.
Paragliding: Nepal's diverse topography, including high peaks and lush valleys, provides a unique and scenic backdrop for paragliding. Paragliding is available in many locations throughout the country. The most famous spot for paragliding in Nepal is Pokhara, which offers stunning views of the Himalayas, including the Annapurna and Fish Tail. The city is considered one of the best places in the world for paragliding due to its stable weather, clear skies, and breathtaking scenery. There are other spots where you can paraglide, such as Chapakharka, Kot Danda, Godavari, Phulchowki, and Bandipur
Bungee jumping: Bungee jumping is another popular adventure sport in Nepal and is offered at Bhote Koshi Gorge, Kushma, and Hemja. The Bhote Koshi Gorge site is approximately 160 meters (520 feet) high and provides a breathtaking view of the surrounding mountains and river. Kushma Bungee Jump is Nepal's tallest bungee and is the world's second highest.
Bungee jumping in Nepal is considered one of the best in the world and is run by experienced operators who follow international safety standards. The jump itself is an exhilarating experience as you plummet deep down before being bounced back up by the bungee cord. It's an adrenaline-fueled activity perfect for adventure seekers looking for a thrill.
Zip lining: Zip lining is another popular adventure activity in Nepal offered in various locations throughout the country. One of the most famous zip-lining spots is the Pokhara Valley, which offers breathtaking views of the Himalayas, including the Annapurna ranges.
Zip lining in Nepal typically involves a series of cables and platforms strung between trees or other structures. Participants wear a harness and helmet and glide from one platform to the next, enjoying the views and feeling the wind in their hair.
These are some of the reasons why you must travel to Nepal. Of course, Nepal is much more interesting than the words I have used to describe this holy land.
THE END
History of Nepal
The history of Nepal begins far back in the 30th Century BC. The presence of the Valmiki Ashram (in present-day Chitwan) indicates Hindu Sanatana Dharma was prevalent in this country far back in history.
https://www.discoveryworldtrekking.com/trips/culture-tour-14-days
Different legends indicate that Gopala (cowherds) dynasty (cowherds) was the first ruler of Kathmandu Valley and ruled the valley for five centuries. The records show that they were succeeded by Mahisapala (buffalo herders) dynasty.
In the Terai (plains) of Nepal during the Vedic period (1000 BC – 500 BC), the Shakya clan used to rule, and Gautam Buddha was born in the present-day Kapilvastu district between the 6th to 4th centuries.
Kiaratas, under the leadership of Yalamber, overthrew the Mahisapala. For many centuries, Nepal remained divided into many principalities: Kirats ruled in the east, the Newars in Kathmandu valley, while Gurungs and Magars occupied the mid-west.
After Kiratas, the Lichhavi dynasty rules Kathmandu. They came from the Vaishali region - present-day Vaishali In India. The Pashupati Purana mentions this fact.
Subsequently, Thakuris conquered Lichchhavis in the 9th century AD and ruled until the 13th century. Gunakama Deva, one of the Thakuri rulers, constructed the famous temple Kasthamandap from a single tree. The capital city of Nepal, Kathmandu, inherits the name from this temple. Gunakama Deva also started Indra Jatra festival, that is observed till today.
The temple of Pashupatinath received a gold roof during the reign of Shivadeva, a Thakuri King.
Kathmandu Valley Heritage Tour - https://www.discoveryworldtrekking.com/trips/kathmandu-valley-world-heritage-sites-tour-5-days
The Mallas started ruling Kathmandu in the 12th century. Their kingdom expanded dramatically and covered parts of the Indian subcontinent and even to western parts of Tibet. Eventually, the ruled area disintegrated, giving rise to numerous small principalities referred to as the Basie Rajya.
In the 18th century, the Shah dynasty, under the leadership of Prithvi Narayan Shah, started unifying Nepal. King Prithvi Narayan Shah conquered Kathmandu Valley and laid the foundation of what would become present-day Nepal.
Though Nepal faced two wars - one with Tibet and the other with East India Company (Britain), Nepal was never colonized and became a buffer state between Imperial China and British India. The Ranas, who effectively governed Nepal, reducing the powers of Shah rulers, started ruling Nepal in 1846. The Ranas formed alliances with British Empire, ensuring the sovereignty of Nepal.
The Ranas were overthrown in a democratic movement of the early 1950s and Nepal enjoyed a multiparty democracy for about 10 years. In 1960, King Mahendra Bir Bikram Shah Dev suspended democracy and started a direct rule. Another people's movement in the 1990s resulted in the reinstation of democracy. In 1991, the Maoists declared a People's War that concluded in the year 2006. An alliance of the Maoists and other parties ended the monarchy through the first meeting of the Constituent Assembly in 2008.
Present-day Nepal is a secular federal republic with seven states.
Nepal in brief
Location:

Between India and the Tibetan autonomous region of the Republic of China

Area:

147,181 square kilometers

Capital:

Kathmandu

States:

Province 1, Madhesh Pradesh, Bagmati Pradesh, Gandaki Pradesh, Lumbini Pradesh, Karnali Pradesh, Sudur Paschim Pradesh

People:

125 caste/ethnic groups, speaking as many as 123 languages, following as many as 10 different religions.

Political system:

multi-party democracy, Federal Republic democratic country

Topography:

from the world's deepest gorge Kali-Gandaki Gorge to the highest point on earth - the Everest

Vegetation:

As per the size of the country, Nepal possesses some of the most outstanding bio-diversity in the world, ranging from sub-tropical rainforests to Alpine deserts.

Weather:

Climate ranges from Tropical in the lowlands to the Arctic in higher altitudes.

Season: 4-seasons

--Winter (December to February), Summer (March to May), Monsoon (June to August), Autumn (September to November)

National Bird:

Impian Pheasant (Danfe)

National flower:

Rhododendron-Arboreum (Lali Gurans)
Affectionately known as the living cultural museum, Shangri-La, the roof of the world, the birthplace of the apostle of peace, the country of living goddess, the Himalayan pilgrimage, the land of mysticism and exoticism, and of non-stop festivals.
Nepal occupies only 0.1 percent of the total landmass of the earth and is home to:
Eight out of the fourteen tallest mountains - Mt. Everest (8,848 m), Mt. Kanchenjunga (8,586 m), Mt. Lhotse (8,516 m), Mt. Makalu (8,463 m.), Mt. Cho Oyu (8.201 m), Mt. Dhaulagiri (8,167 m), Mt. Manaslu (8,163 m) Mt. Annapurna (8,091 m)

2 percent of all the flowering plants in the world, 6500 flowering plants

8 percent of the world's population of birds (more than 874 species)

4 percent of mammals on earth, 208 mammals species,

11 of the world's 15 families of butterflies (more than 651 species)

600 indigenous plant families

319 species of exotic orchid

78 reptile species

118 amphibians

187 fish
World Heritage sites (Cultural) in the Kathmandu valley
Shoyambhunath

Boudhanath

Changunarayan

Pashupatinath

Kathmandu Durbar Square

Patan Durbar Square

Bhaktapur Durbar Square

World heritage sites (Natural)
Everest National Park (1148 square kilometers)

Royal Chitwan National Park (932 square kilometers)

Lumbini
National Parks
Royal Bardia National Park (968 square kilometers)

Langtang National Park (1710 square kilometers)

Shey –Phoksundo National Park (3555 square kilometers)

Rara National Park (106 square kilometers)

Khaptad National Park (225 square kilometers)

Makalu-Barun National (2330 square kilometers)


Wildlife Reserves
Shukla Phanta Reserve (499 square kilometers)
Parsa Reserve (499 square kilometers)
Koshi-Tappu Reserve (175 square kilometers)


Conservation areas
Annapurna (2,600 square kilometers)
Makalu-Barun (2,330 square kilometers)


Hunting Reserve
Dhorpatan (1,325 square kilometer)


Endangered Species
Tiger, Rhino, Snow leopard, Clouded leopard, Red panda, Brown bear, Assamese macaque, Gangetic dolphin, Wolf, wild elephant, Giant horn-bill, swamp deer, wild yak, Nayan, Tibetan antelope, Blackbuck, four-horned antelope, musk deer pigmy hog, Hispid harem Pangolin, Gharial, Indian bustard Saras crane, Impian pheasant, Python, these are some of the endangered species of the country.


Wildlife
Nepal harbors one of the world's best habitats for one-horn rhinos, royal Bengal tigers, snow leopards, clouded leopards, Red pandas, blue-sheep, and long-snouted fish-eating Gharials. Other wildlife includes wild elephants, buffaloes, bison, blue bull, brown bear, sloth bear, leopards, crocodiles, various cats, dogs, deer, and antelope families, and 840 different species of wetland, migratory and residential birds.


A living cultural heritage
The heritages in Nepal are alive and dynamic. Shamanism, Pananimism, and witchcraft are still practiced in remote regions. Temples, shrines, monuments, and monasteries with devotees burning butter lamps, singing hymns, chiming temple bells, and playing drums are spotted everywhere as a living cultural heritage.

Travel Notes
Visa: Available in Nepalese Embassies and Nepalese Consulates abroad or on arrival at Tribhuvan International Airport in Kathmandu.
Currency: Nepalese Rupees (NPR) (1 USD= ~130 NPR)
Time: Nepal Time is 5 hours 45 minutes ahead of GMT.

Tourism Services
Trekking Services: one of the best in the world with treks guided by world-renowned Sherpas.
White Water River Rafting: One of the best in Asia in terms of quality water rafting and professionals.
Mountaineering: One of the world's most professional mountaineering services available here in Nepal.
Jungle Safari: One of the best jungle Safari operations in Asia.
Helicopter Services: Most tourist destinations are easily accessible by a variety of helicopter services.
Charter Air Services: Permission for chartered air services is easily obtained from the Department of Civil Aviation.
Popular Tourist Destinations (By air/Road)
Gorkha, Pokhara, Baglung, Tansen, Lumbini, Janakpur, Bardia, Sukla-Phanta, Chitwan, Dhankuta, Dharan, Ilam, Dolakha, Koshi Tappu are to name a few.

Most popular treks
Everest, Annapurna, Jomsom, Manang, Mustang, Ganesh Himal (Ruby Valley)? Dolpo, Rara, Jumla, Lukla, Syanboche, Larke, Rowling, Khptad, Manaslu, Makalu, Barun, Gosainkunda, Langtang, Helambu, Namche, Muktinath, Kanchanjunga are to name a few.