Covid-19 Travel Updates in Nepal 2020-2021
This shall too pass

Covid-19 has shaken us to our very soul, no doubt on that but is it the end of tourism? Are we forever going to cancel travel plans? Is humanity going to abandon the discovery and exploration of nature?
Let's think about it, like everything else in the past, this shall too pass.
In the recorded history of humanity, we've faced so many pandemics, this was the 1st time that we were aware enough to take all necessary precaution so that we can save lives, yes we might have lacked somewhere, we could save more lives but there's no doubt on we did all we could and this shall too pass.
Let's look into the brighter side, now many of the population are consciously taking care of hygiene, more and more people are conscious about health care and mental health. That's definitely something that this pandemic taught us.
How many of you'll deny the fact that this pandemic made you aware of important things in life? How many of us got closer to families? How many of us got a chance to spend more time with people who were always there?
We lost so many lives, the economy has shaken but we've also become more aware of our country and so many things, let's not make it a dark history, let's not make it the next era of untouchability but Let's make it the doorway of a new world where every one of us lives in peace and harmony.


Where do I get information about visa to travel to Nepal?
Nepal's visa process is relatively easier for most American and European Citizens. You can find more information about visa and fee on the official Nepal immigration Website


Tourism in Nepal after Covid-19 (2020)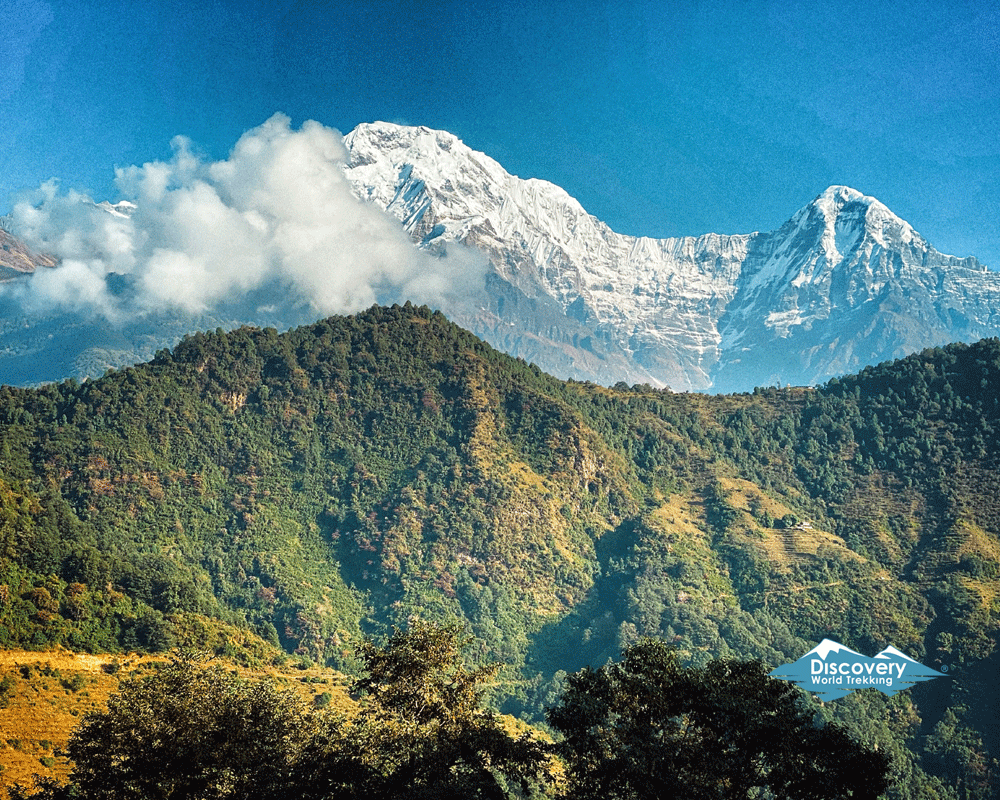 It wouldn't be wrong to say "Nepal has heard that before". From the era of Ebola to swine flu, from the devastating earthquake of 2015, Nepal has experienced all sorts of state emergencies and we've overcome all of them with a stronger arm.
In 2015, when an earthquake destroyed 100s of buildings and we lost 1000s of lives whole world doubted that "It might be the end of Tourism in Nepal" but that's not what happened, we fixed what was needed to fix and according to stats, after 2015 Tourism in Nepal was paused for a year but no sooner after a year Tourism was back on the track, it's very true that tourism in Nepal after 2016 has been significantly higher than in past. In a nutshell, we learned from the pandemic and we became better, that's what we believe and that's what we do!

Again that very year, we had an economic crisis. It shook the whole country, but like everything we faced, we learned from it and we definitely became better. And similarly, with Swine flu, ebola, polio, etc the world faced it but it didn't make us weaker but rather it made us stronger than ever.
Yet again, this shall too pass like everything in the past. Now we know better about how our small negligence can end up being a disease, we know why hygienic is of utmost importance and we'll follow the guidelines of health experts and open the door of the New World.
How Travel is made safer at its best in Nepal after 2020?


Nepal is a landlocked country, the only way people from western countries come to Nepal is by Air. Discovery World Trekking is a leading travel company that generally deals with customers from Europe, America, Australia, southwestern, and East Asian pacific. Having said that, we have taken serious steps to make sure travel in Nepal is at its safest position. We with NTB (Nepal tourism board) are working together to do everything possible for making travel as safe as it can be without any hassle and extra struggle.

Here are the precaution guidelines which are actively in action for the time when International flights will be back to normal. As per the social distancing protocol by WHO, Nepal has always been the country where greeting is done with Namaste or Namaskar which is done with two hand joints together with a significant distance.

You can see, no stones are unturned when it comes to safety on your arrival at Tribhuvan International Airport. But when you're in Kathmandu valley, your concerns can be real, so for that Discovery World Trekking has all the necessary equipment and gears which you'll need in your day to day itinerary in Nepal.

We have made sure that we'll have a temperature screening device every time with us so that you'll be alert and informed about your health condition each day. From the day you arrive in Nepal, everything will be in a very organized manner with cleanliness kept at the highest priority. As per the guidelines by Nepal Tourism Board, Gears like Temperature screening device, Sanitizer, high-quality mask, and all other equipment on that particular date will be at your service for all safety precautions.
Why Trekking/Hiking can be a good idea for post-covid-19?




By the time you're reading this blog, you already know why we can't take the spreading of Covid-19 lightly. We know the more we're in social gatherings, the more chances of getting affected but it doesn't mean you have canceled all travel plans right? Matter of fact Nepal is one of the few countries where Covid-19 cases are decreasing rapidly! but still, we need to take every precaution possible for sure.
So what might be the sensible way to deal with this kind of scenario?
Here's what we believe, for the time being, unless a proper clinical solution of Covid-19 is not found or is not in practice, it's better we take necessary precaution. Rather than going to mass gatherings, one can go for nature exploration, trekking/ hiking which you might actually love to do after staying at home for almost a month or more depending on the city you live in. It can be a healthy treat after all and guess what Nepal is one of the few countries which is fully covered with mountains and Himalayas for all kinds of outdoor activities.
Why Travel Nepal after post-covid-19?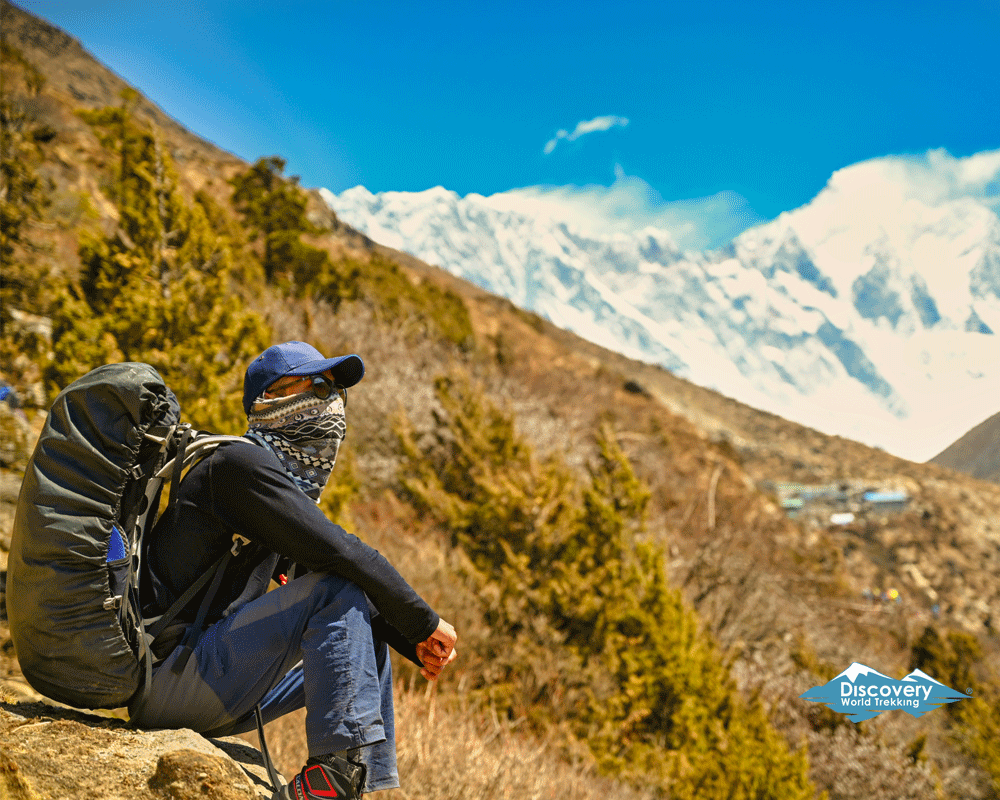 Unlike other parts of the world, Nepal is very uniquely diverse. As you're here, you might have come along the fact that Nepal consists of Himalayas, Hills, and planes where various colors of culture and traditions are practiced with peace and harmony.
Having said that, population distribution in Nepal is very uncommon. 90% of the tourism area is a very low population except for city areas. In some places, you'll find only 12 or 13 family lives. So basically tourism in Nepal is a wonderland where you explore yourself with the exploration of nature and habitat of the particular place where you plan to go.
In recent days, Even lonely planet & Many Reputed Travel Channels has positioned Everest Base camp of Nepal as one of the best places to travel post-covid-19 and that's clearly based on the amazing experience of being on a wanderlust of the Himalayas which goes through Namche Bazar where the population is hardly 4k when 100s of tourist are there.
What are the best options for a post-covid-19 travel plan in Nepal?
Post covid-19 travel is going to be different than what it used to be, when we say post covid-19 travel, we only mean the outdoors in hills and Himalayas far from crowds of cities in the Kingdom of Nepal. There are plenty of tourist attractions there in Nepal but for the time being, looking at the world scenario, we're only looking at the journey around the mountains and valleys.



Everest Base Camp Trek

It a classic and one of the most popular destinations in the world. This trek is full of excitement and aloft from the crowds. You'll yourself fulfill the wanderlust of the Himalayas to your very soul. Even lonely planet has listed Everest Base Camp as 4th position on post-covid-19 travel, so it must be of some worth right?
Check out the Everest Base Camp package or use the travel planner for your custom plans!


Annapurna Base Camp Trek




Annapurna base camp is also one of the world-famous destinations for trekking/outdoors. In a recent National Geographic magazine, it was listed as a must-visit destination with a lifetime thrilling adventure.
Checkout Annapurna Base Camp Package or use the travel planner for your custom plans


Manaslu Circuit Trek



In your travel dairies, you must have found people who are totally unimpressed by popular destinations but want to explore which are yet to be discovered and explored. Yes, we got you!
This is one of the few treks where you'll be totally aloft and sank into the Himalayans' beauty. The path is off beaten which is completely untouched by urban modification. It can definitely give you thrills which you might not find anywhere else.
Checkout Manaslu circuit Trek Package or use the travel planner for your custom plans
Why Discovery World Trekking can be the best option when you're traveling post-Covid-19?




Discovery World Trekking has been serving tourism for more than two decades. This period of experience in outdoor activities management and customer satisfaction has really something to consider. DWT has always been giving 1st priority to safety & satisfaction and it's no different now either. Necessary gears and equipment to be safe from any disease will be at your service. We are always focused on customer satisfaction, happiness and that has been our motto for the very beginning of DWT.

Quality service where you'll find yourself with well trained experienced trek leader and guides who speaks fluent English, Nepali, and language of the Himalayan region. DWT also has very close relations with native people in the Himalayan region which gives you a feeling of home everywhere you go. In a nutshell, happiness is a guarantee of DWT.

To make things easier and more exciting huge discount deals on Post Covid-19 travel deals are made for you. As tourism has been closed for so long, we're giving huge special discounts on post-covid-19 trek packages.

Check our deals on packages or use a travel planner for your custom trek plans
We are really looking forward to welcoming you for an amazing once in a lifetime experience venture with Discovery World trekking for post-covid-19 travel plans.